The Urban Soil Appreciation Initiative is a project and workshop series designed to promote interest in the presence of soil in urban environments. Specific events and projects are listed below. Click on the photographs for more information.
The Aesthetics of Urban Soil: Drawing with Dirt
Trade School, April 21 2012
Art and Soil: Dirt as Medium and Message (workshop slide presentation as pdf)
This workshop was held at Trade School's Grand Opening location last fall. Since classes at Trade School run by barter, I requested urban soil samples from students' neighborhoods as my barter! Participants brought a nice range of soils, from Kensington, Brooklyn, to Inwood Hill Park in Northern Manhattan. After exploring some precedents for soil as an artistic medium and learning about NYC's recently completed Reconnaissance Soil Survey, we turned to our soil samples. We mapped them and described them physically, then we sent them through a sieve to reveal their constituent parts, from rocks, glass and bits of plastic to sand, silt and clay. We ended up with gorgeous piles of finely sifted soil of various shades and textures, which we then used to make rubbings and drawings.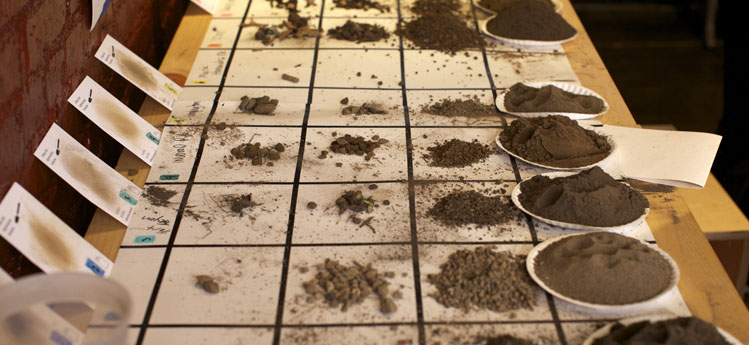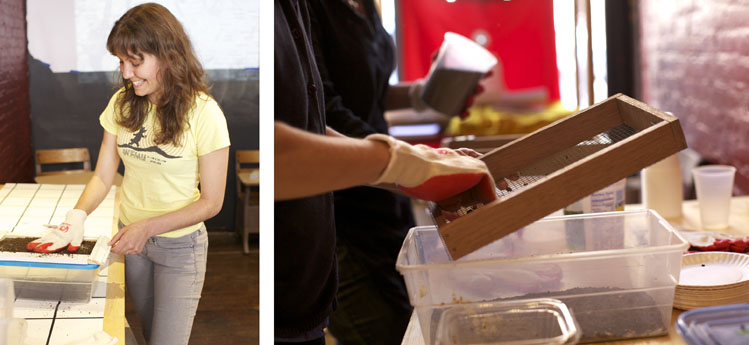 Urban Soil Appreciation Initiative, Aesthetics Division
New Trails, Wissahickon Valley Park, August-October 2011
The Urban Soil Appreciation Initiative is a public project launched in Philadelphia's Wissahickon Valley Park as part of the exhibition New Trails, held from August-October 2011. This iteration of the project consists of a soil sorting sculpture installed in the park and a temporary field office sited in empty retail space along Germantown Avenue. For a more complete description of the project, read the field office introduction, or watch the video above.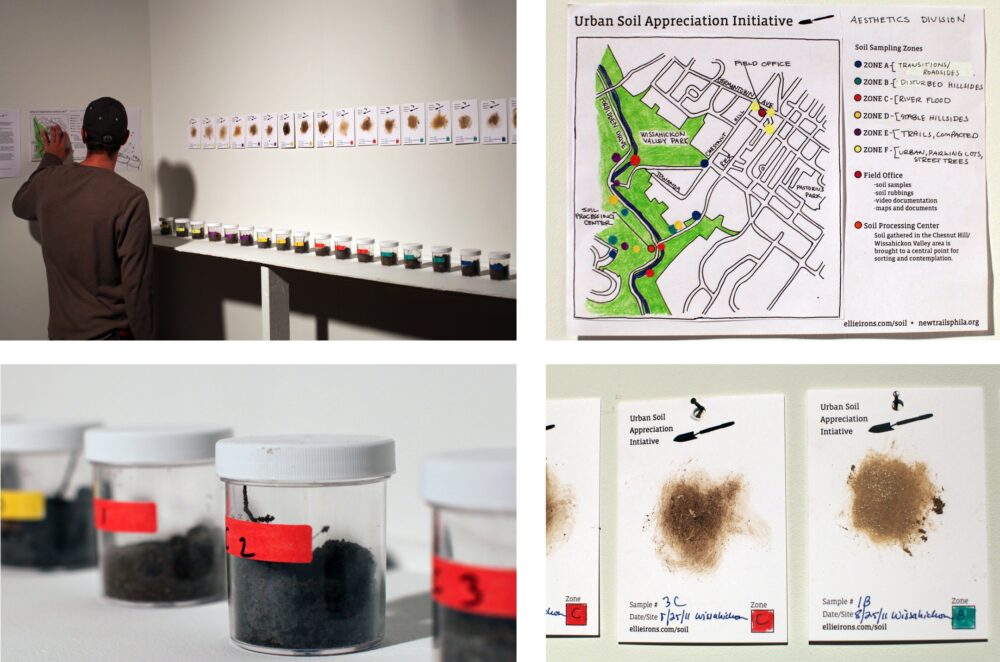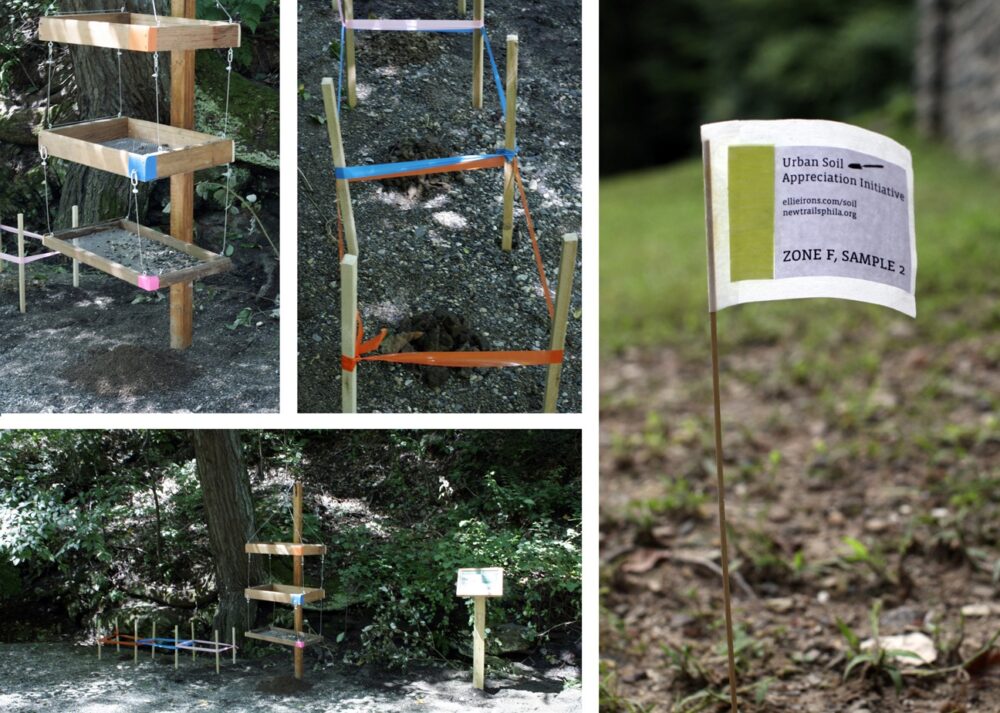 Below are sketches from the project's planning process.