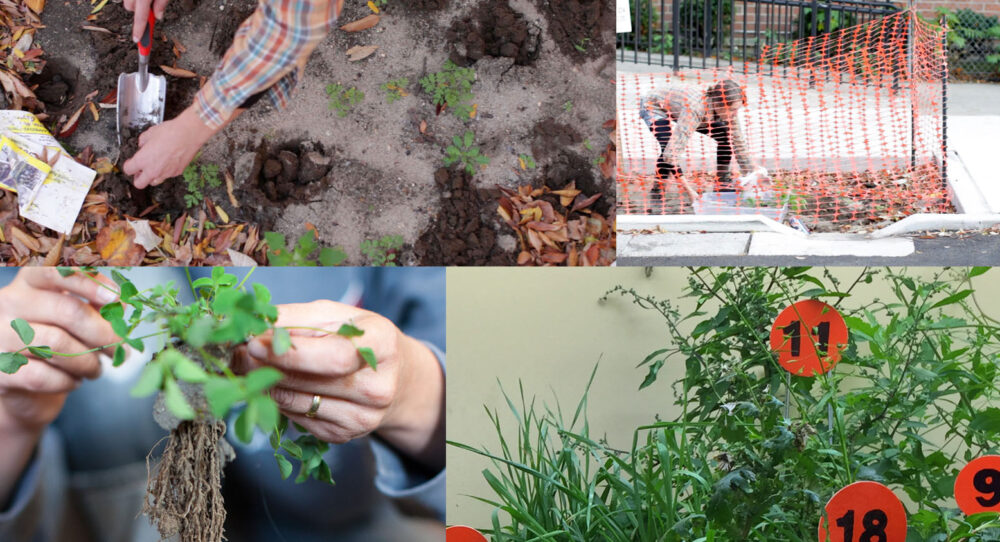 UPDATE, SUMMER 2016
As part of Emergent Ecologies, Sanctuary for Weedy Species has moved to the rooftop of a former factory building in Clinton Hill and is available for viewing by appointment throughout Summer 2016.
Sanctuary for Weedy Species:
A Winter Respite for Urban-dwelling Plants and Humans
Part of Social Ecologies
December 10th 2015–February 21st, 2016
Organized by Rail Curatorial Programs, curated by Greg Lindquist
Sanctuary for Weedy Species Guidebook (available in print at the gallery)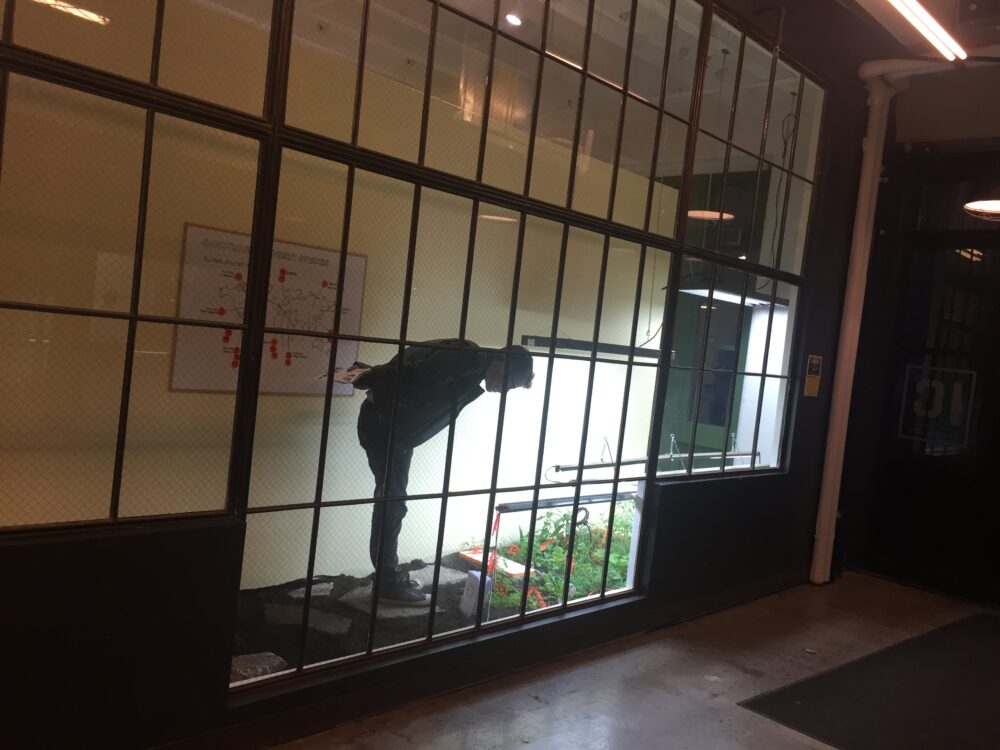 Sanctuary for Weedy Species is a living collection of more than three hundred wild/invasive/exotic or otherwise uncultivated young plants transplanted from Bushwick's urban soil to the Gallery at Industry City. At least forty species of plants hailing from various temperate and subtropical climates around the world live in the sanctuary. Some evolved right here in the New York City area, others originated in Central America, Northern Africa, or the mountains of Japan. Although they have diverse origins, all have made the city their home. They are well-adapted to living alongside humans, although we often tend to ignore, malign or even intentionally destroy them. In Bushwick, the open earth they occupy is rapidly receding as new parking lots, condominiums, and other development projects fill in the neighborhood's remaining "vacant" spaces. This weedy sanctuary provides the opportunity to see these plants up close in an unusual context. I invite you to take a break from winter in the city. Come relocate and rehabilitate alongside the sanctuary inhabitants, and imagine for a moment a vision of urban ecology that takes what is, not what was, as its starting point.
The Guidebook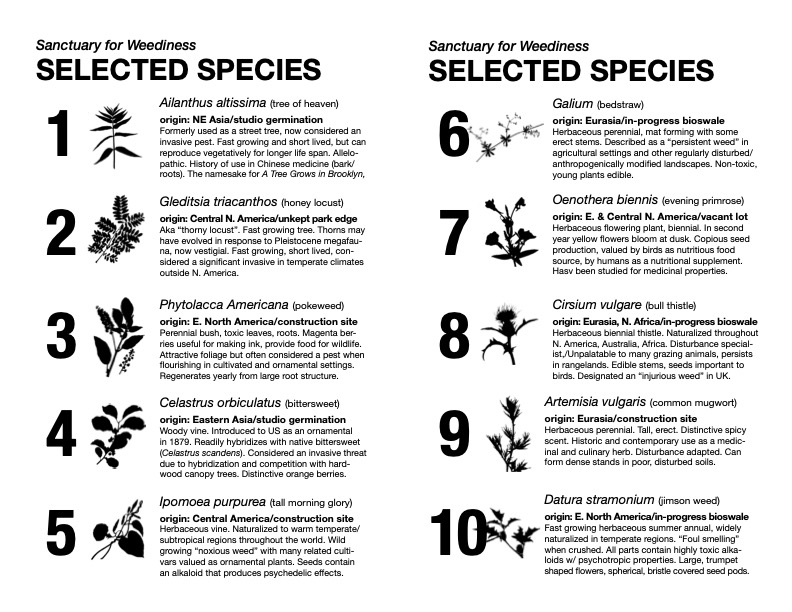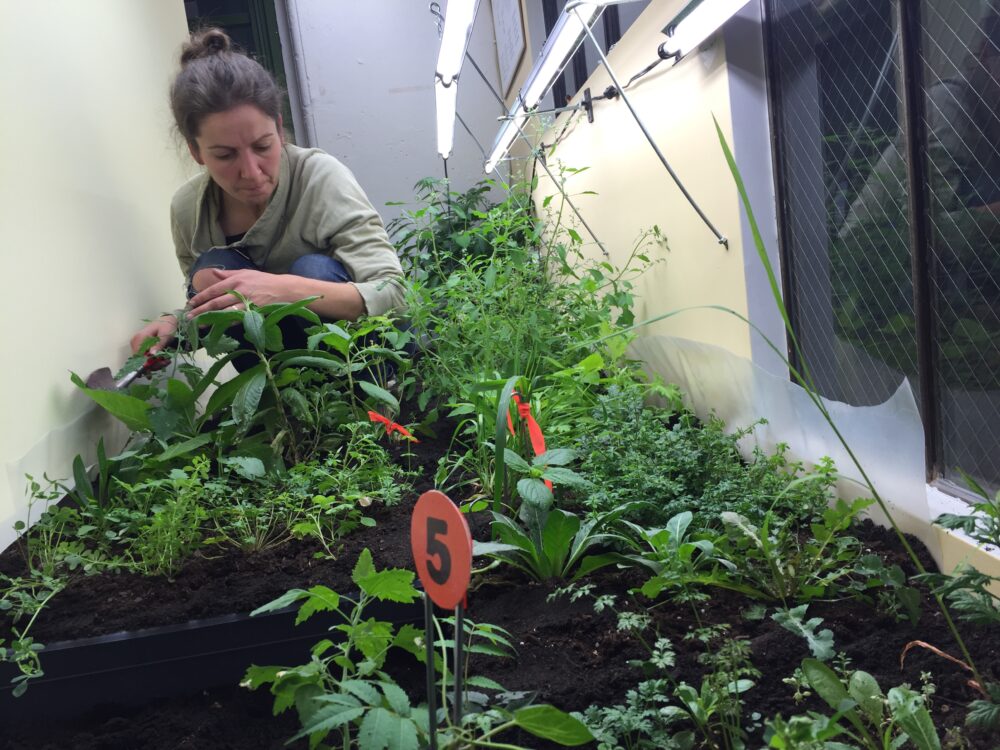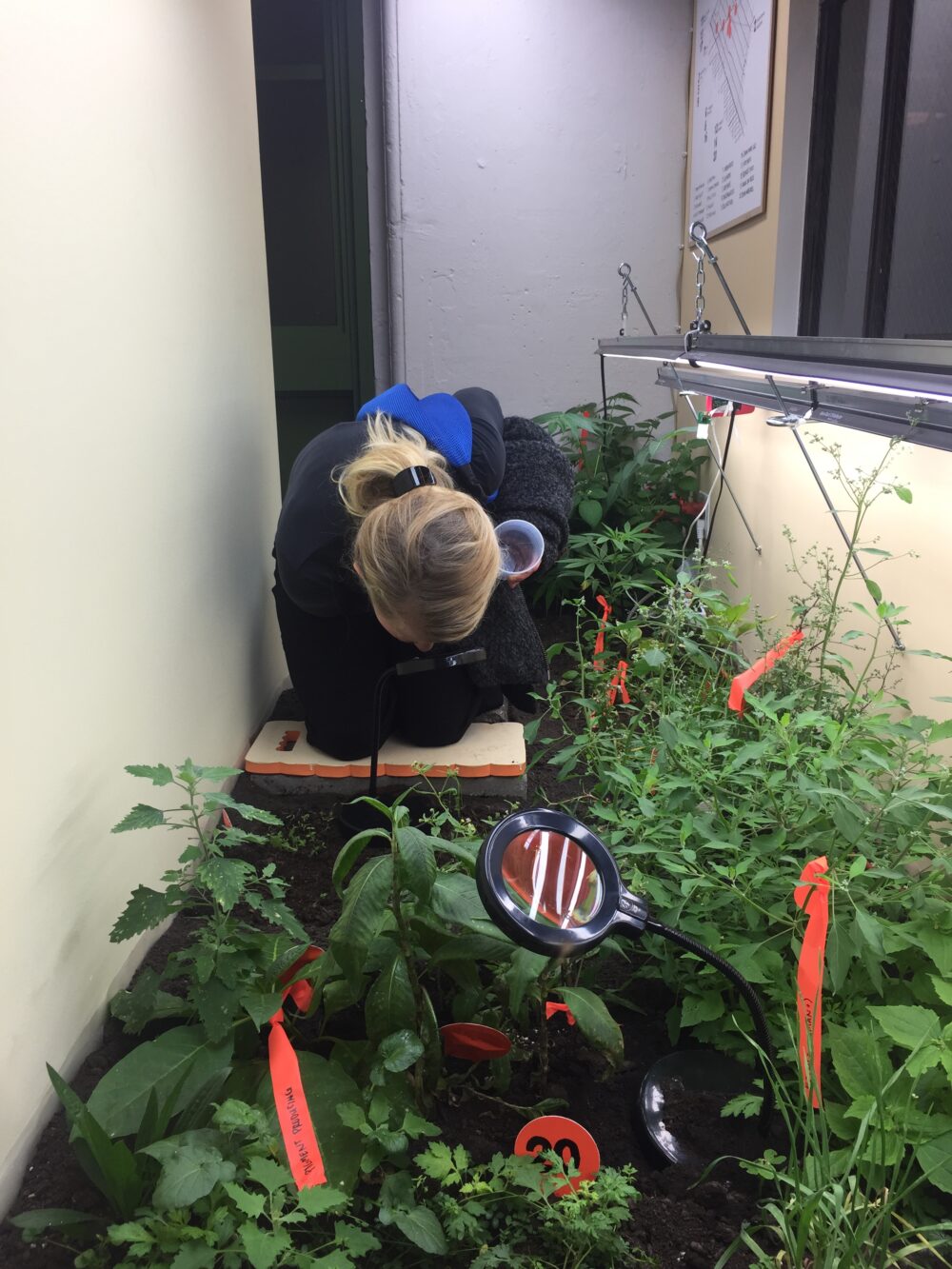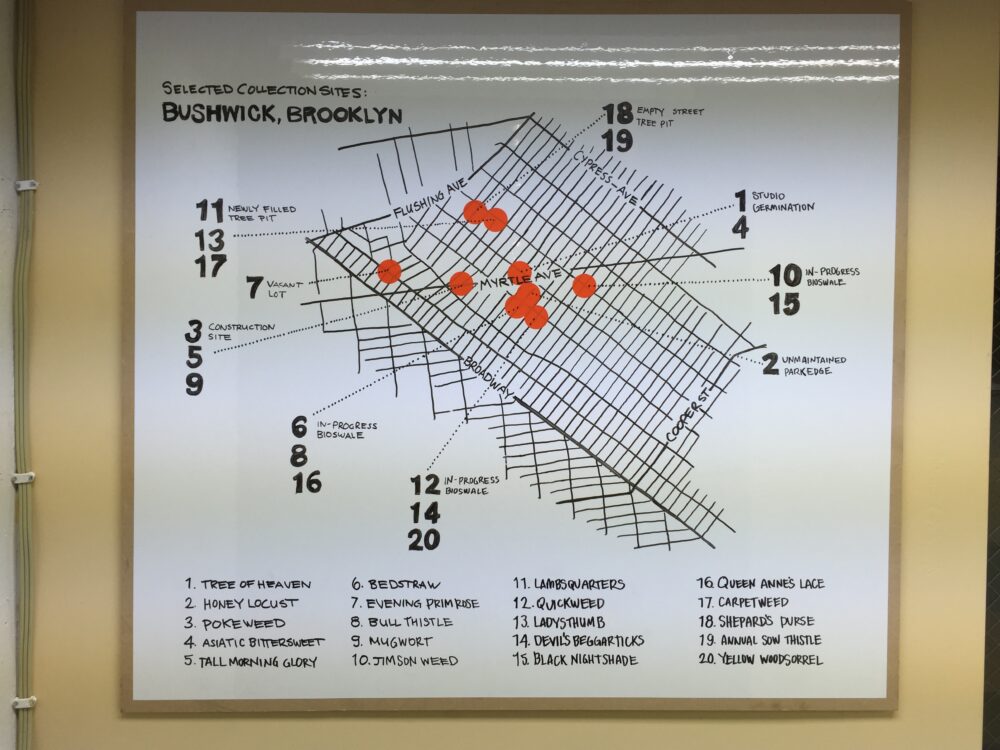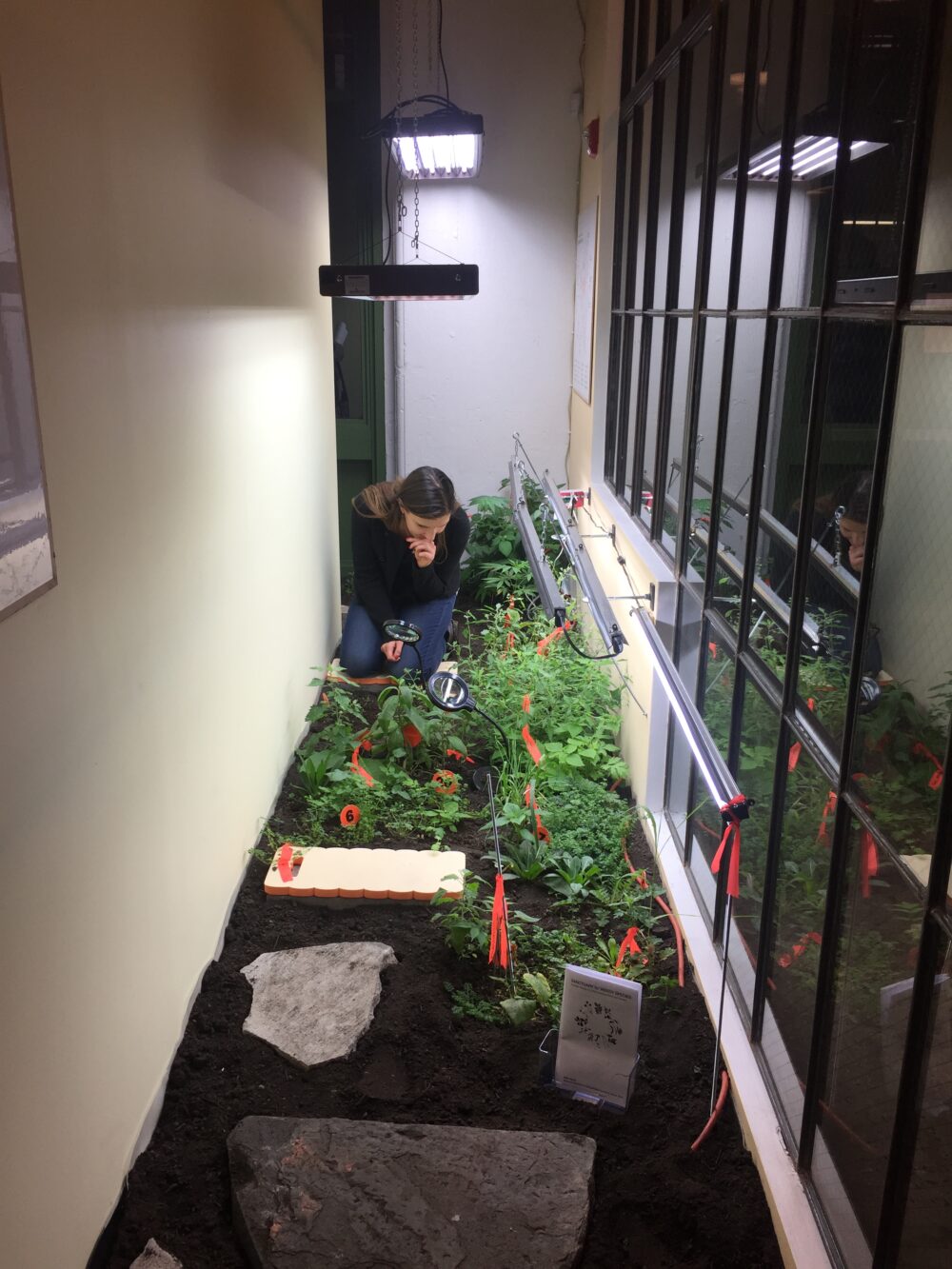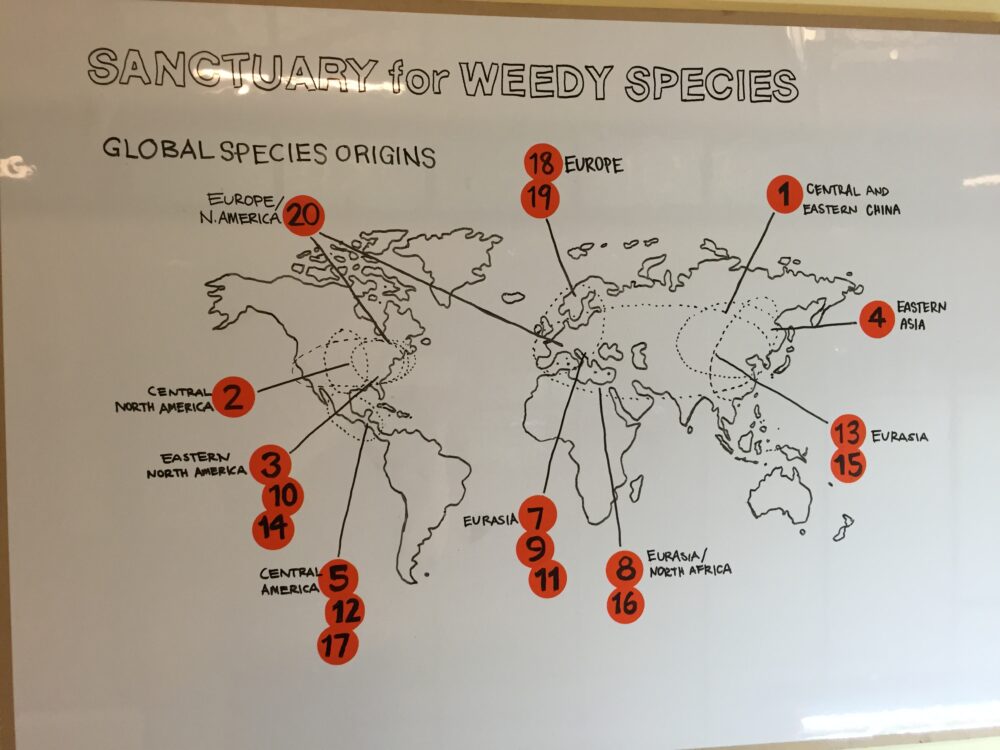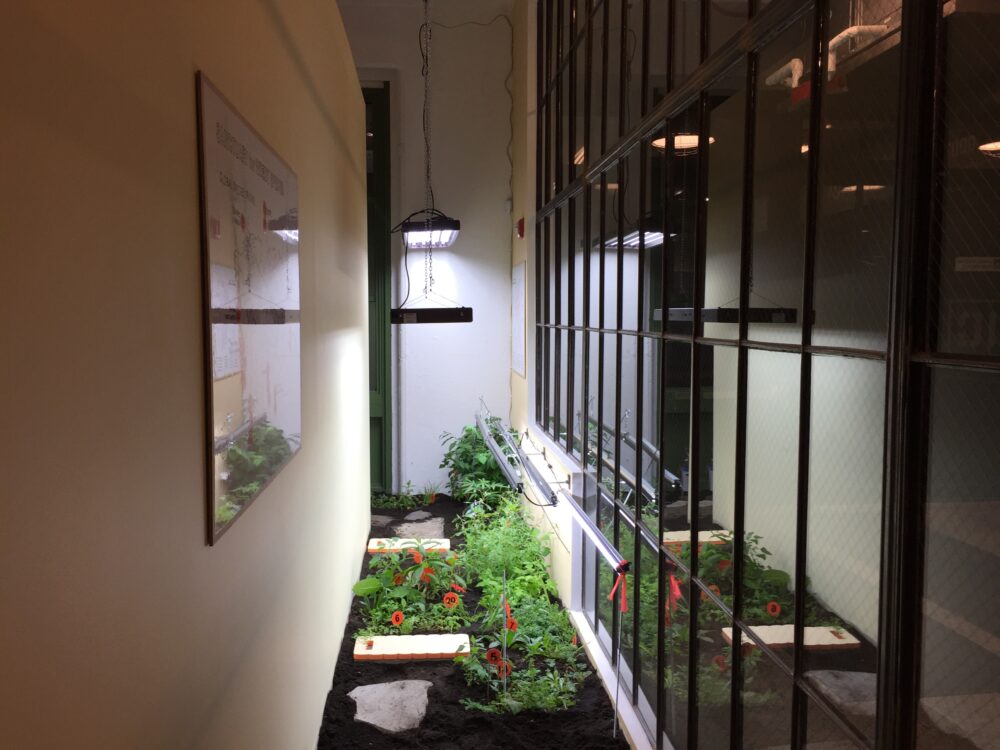 Resources and References
Publications and articles relating to the project
Further reading (ecology, hybridity, conservation, the Anthropocene)
Stuart K. Allison, Ecological Restoration and Environmental Change: Renewing Damaged Ecosystems
Ursula Beimann and Paolo Tavares, Forest Law / Selva Jurídica
Octavia Butler, Lilith's Brood
Rachel Carson, Silent Spring
Peter Del Tredici, "Flora of the Future", Places Journal
Peter Del Tredici, Wild Urban Plants of the Northeast: A Field Guide
George Gessert, Green Light: Toward an Art of Evolution
J.L. Hudson, "Natives versus Exotics: The Myth of the Menace (Non-native species as allies in biodiversity)", jlhudsonseeds.net
Brandon Keim, "The Wild, Secret Life of New York City", Nautilus
Elizabeth Kolbert, The Sixth Extinction: An Unnatural History
Jon Luoma, The Hidden Forest: A Biography of an Ecosystem
Charles C. Mann, 1491 and 1493
Emma Marris: "Handle with Care", Orion Magazine
Joe Mascaro, "Earthmakers: The Ancient Practice of Ecosystem Creation", Breakthrough Journal
WJT Mitchell, "The Imperial Landscape", The Imperial Landscape
Michael Pollan, "The Intelligent Plant", The New Yorker
Christoph Rupprecht, "It's real, not fake like a park: Informal greenspace as anti-gentrification strategy?"